With the recent government restrictions of a province-wide lockdown, there is no better time to discover a new local trail to explore with your family and get some physical activity in. Our latest project Countryside Fields Phase 2 is coming soon in Brampton,  so we wanted to highlight the many great outdoor spaces that Brampton and the surrounding areas host.  Don't miss out on our opening date for Countryside Fields opening on April 30, 2021.  We are scheduling based on appointment only, contact us to secure your appointment and first selection on our Countryside Fields Phase 2 and register here.  
Take a break from the runt of the indoors and get some fresh air at these local trails beginning with the ones located in Brampton as well as some larger conservation and trails that spark more adventure within an hour drive. All trails are open throughout Covid-19, however restrictions may apply or reservations may be required, to be sure to check out their website and call before heading out. 
In Brampton 
Chinguacosy Recreational Trail located right in the heart of Brampton is a perfect family trail. The Chinguacousy Trail has a paved path that can be great if a bike ride with the kids sounds like an ideal afternoon. 
Esker Trail which opens in May just before Victoria Day weekend is a well-rounded trail with many activities for the whole family including canoeing, fishing, and hiking. This trail even leads to a campground park which you can reserve online once restrictions are loosened up. Click the link above for more information.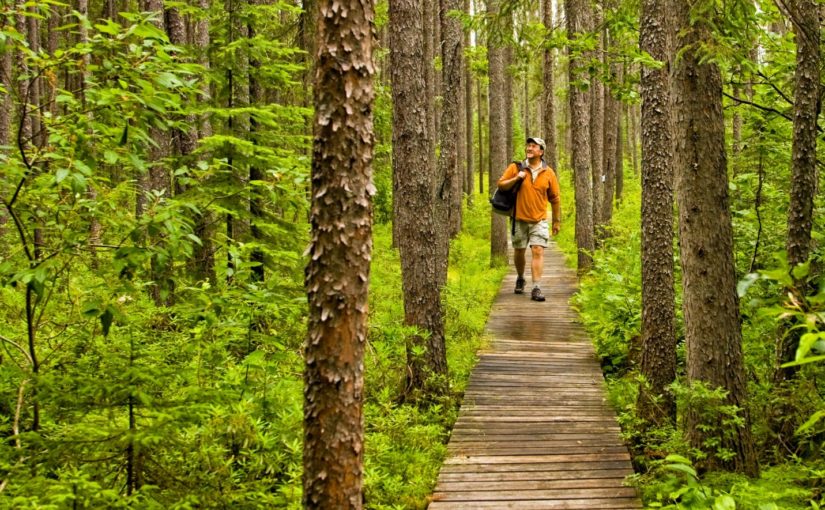 Heartland Conservation boasts many outdoor activities. This one is currently scheduled to open on April 24, 2021. Check back before heading out to learn about all necessary info here. 
Don Doan Trail goes through Professor's Lake which features a beach with a swimming area, water slide, beach volleyball court, and more. This can be a perfect adventure as the weather gets warmer.  
Near Brampton 
Caledon Trailway is a unique and historic trail that follows along an abandoned rail line. This one is a 20 min drive from the Brampton Region.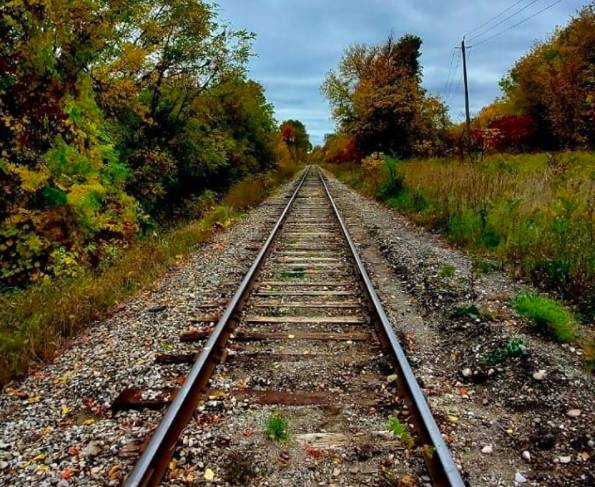 Photo Credit at Odyssey Hikes And Travels Instagram
Forks of Credit is a 25 minute drive from central Brampton. Forks is a great trail for hiking and picnics with amazing scenery. Catch the Cataract Falls for a beautiful discovery of a quaint waterfall.  Check out the link to get all information before visiting.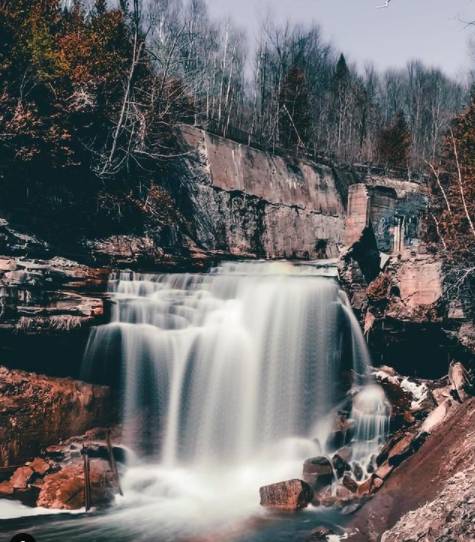 Cataract Falls Captured by Jay Thacker Instagram
Waterdown Smokey Hollow is a 25-minute drive to Burlington, Ontario.  This trail leads to the Smokey Hollow which was previously used as energy mills. This history-ridden trail is great for hiking, bird watching and also leads to a magnificent waterfall.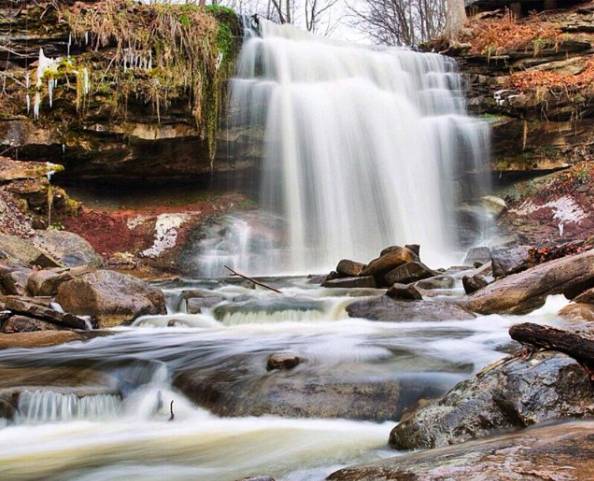 Image Credit Martin Lortz
Bruce Trail is one of Canada's Oldest and Longest trails stretching a total of 900km from Tobermory to the Niagara escarpment. Check out the Kelso trail which is a 27 min drive from Brampton. Also nearby is the Cheltenham Badlands which is great to check out if you have never been. Click this link to see a map of the different trail sections on the Bruce Trail.  
Hilton Falls – If you are a mountain biker this trail is perfect for you. With 3 bike-only trails, this conservation area will bring the thrill and some great photographs. This trail is a 30 min drive from Brampton.  
Glen Eden / Kelso Conservation a 30-minute drive from the Brampton area. This area is popular in the winter months for skiing, snowboard, and tubing but can also be great during the spring-summer months with access to a beach area, canoes, and kayaks. Call ahead before trekking out.  
Limehouse Conservation A 30 min which boasts many side trails. No reservation is required for this trail, check out the resources below before planning your trip. For Maps and more Resources click the link. 
Silver Creek Conservation boasts 5 different trails. The Bennet Heritage Trail is 9 km offering a moderate terrain if you are looking for something a little more challenging to get your heartbeat up. This conservation is a 30-minute drive from Brampton. Check out this link for up-to-date information and downloadable maps.
Rockwood Conservation is full of activities including hiking along the tops of cliffs and fishing for Rainbow Trout and Small Mouth Bass. Check out all available activities and to book a campsite here. 
Instagram explore.landscape  
Mono Cliffs – Get adventurous with the popular Mono Cliffs which offers many breathtaking trails. There have been reports of this park getting quite busy so be sure to plan beforehand and head down early! This one is approximately a 45-minute drive but well worth it. Make a day out of it. Check out this resourceful link below to be prepared.