Grilled Peaches & Goat Cheese Salad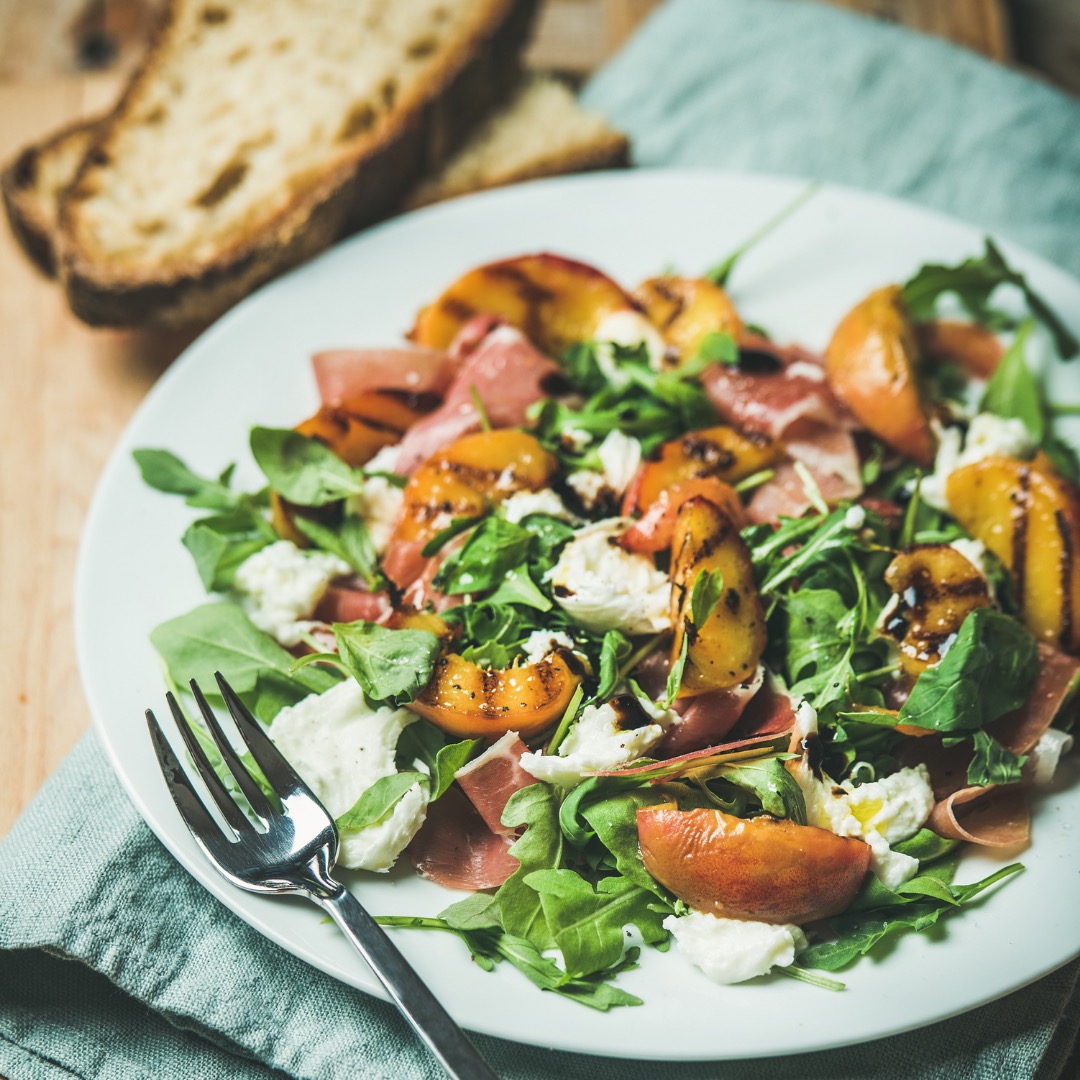 Ingredients
2 Peaches
100g Honey Goat Cheese
1 Corn on the Cobb
1/4 cup Olive Oil
4 tbsp of Lemon Juice
2 cups of Baby Arugula
1/2 fresh mint
Directions
Slice the peaches in 1/2" slices.
Put the sliced peaches and the Cobb of Corn on the grill. Grilling on medium heat for 4-8 minutes, flipping halfway through.
Set aside the grilled corn to cool for a few minutes. Once the corn is grilled, shave the corn of the cobb.
Cut up the mint finely. Toss arugula with mint, the grilled corn, grilled peaches, crumbled goat cheese, and lemon juice, and olive oil.
Bon Appetite!